Making a patchwork quilt is all about perfection. It's a rule that every quilter knows by heart. That's because each pattern should be precise and similar to the other fabric pieces.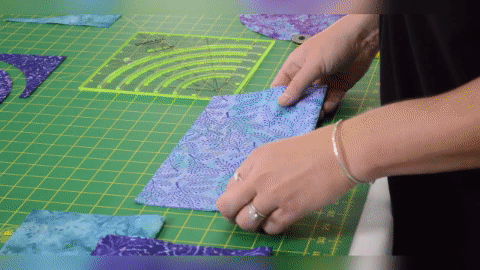 This is why when it comes to measuring and cutting circles, they all have to be of the same size and shape.
And what better way to do that than with the Arcs & Fans Quilt Circle Cutter Ruler!
With this template, you're sure to easily cut perfect circles on fabric!
Features:
-Effortlessly Cut Colorful Circles for Patchwork
Cut perfect patterns like fan-shaped quilt pieces...
Or semicircles by folding fabric in half...
Even rings or circles on fabric folded in quarters.
-User-friendly
Comes with guidelines for quick measurements
Bright green markings allow the user to see Imperial scales easily
Saves time and effort; no need to cut and measure fabric manually.
-Different Cutting Variations
With this template, you can come up with 4-inch to 12-inch sized fabric pieces.
Durable and transparent
Laser-cut edges give you precise and consistent results all the time.
Cut perfect, colorful fabric pieces every time like a pro. 
Specification:
Material:Acrylic
Package Included: 1 x Arcs & Fans Quilt Circle Cutter Ruler
Please Note:
1. Please allow 1-3cm error due to manual measurement.
2. Please understand that colors may exist chromatic aberration. Thanks for understanding!