Bottle Cleaning Long Handle Sponge BrushAdopts Porous Design,
Strong Water Absorption, Suitable For Cleaning Goblet,
Glass, Milk Bottle, Mug, And Other Cups That Are Not Easy To Clean.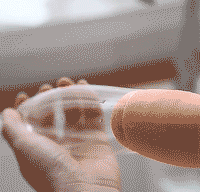 Come in Various shades and bright colors, it is fun and easy to use.
WIDE APPLICATIONS:
Suitable for multi-material cups, teapot, bottles, Insulation pot,
and so on. Perfect for cleaning the inside of bottles with narrow necks


SOFT AND COMPACT:
Bottle Cleaning Long Handle Sponge Brush Is
Made Of Super Soft Elastic Sponge Material,
Which Will Not Scratch The Cup.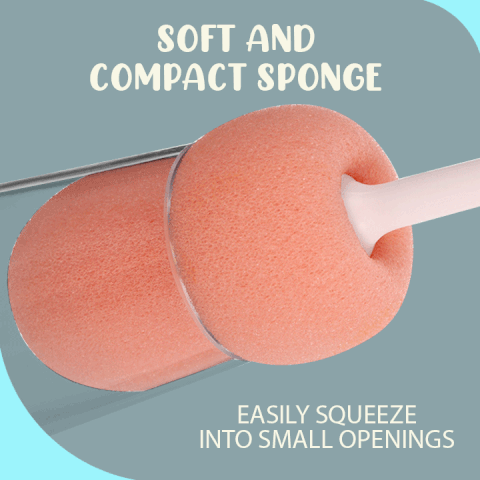 COMFORTABLE LONG REACH:
Long neck for easy reach inside bottles. Soft foam will not harm
or scratch the most delicate of decanters with 360 degrees
no dead angle clean.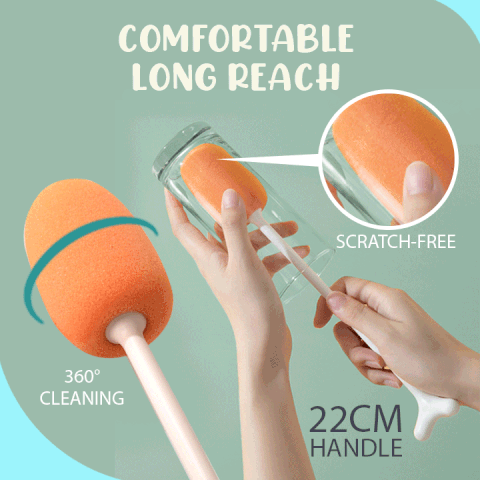 GOOD WATER ABSORPTION
The brush head can also quickly make the
bubble rich so you can reduce waste.
Excellent helper for home cleaning.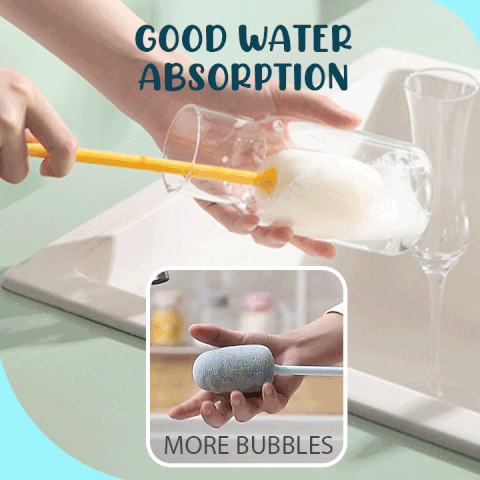 EASY TO CLEAN:
Bottle Cleaning Long Handle Sponge Brush has Soft Sponge materials,
non-toxic tasteless, Easy to Rinse, with a cute little leg to stand on.

Materials: PP+ High-Quality Sponge
Color: Orange, Blue
Weight:28g


1x Bottle Cleaning Long Handle Sponge Brush
NOTICE:
1. Due to the light difference, the color may be slightly different.
2. Please allow slight differences due to manual measurement.