Features:
PILL SIZE KNIFE:
This is made to ease your everyday carry. This tiny cutting tool can easily cut, open, scratch, peel off and do all those small everyday tasks without creating a bulk in your pocket.

Save space in your pockets. We made this tool as tiny as possible.

CONVENIENCE IS EVERYTHING:
In our busy lifestyle convenience is everything.
As you receive a parcel you start looking for a knife or some other sharp object you could use to open the box. Often it just takes too much effort. With this you can forget about spending your time on searching for the blade.
Either you want to keep it in your pocket or next to your keys, this will fit your lifestyle perfectly. It will always be there when you need it.
SHARP ENOUGH TO DO THE JOB:
We designed the blade at 35deg bevel angle. It makes the blade sharp enough to cut with confidence.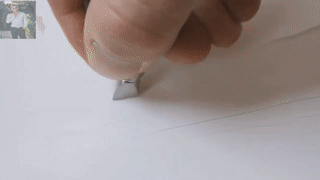 Not only for cutting.
With this you can scratch, peel off stickers, split pills, open cans and do other daily tasks.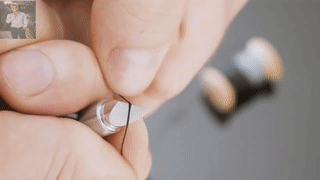 35° cutting angle not only makes the blade sharp enough to cut paper but also safe for touch. It is reliable when you use it.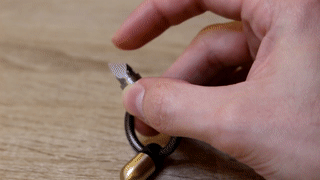 A flexible stainless steel spring keeps the cap secure and makes it completely safe in your pocket.
CARRY WITH EASE:
30mm carabiner ring for fast attaching
We designed this combined with super-fast attaching/detaching carabiner ring to ease your everyday carry. Carabiner ring also gives you a good, secure grip when using the blade and enables full control of the edge positioning.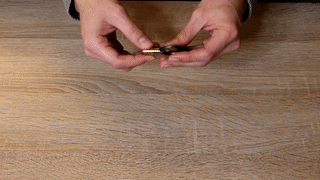 The perfect companion on the go. Whether you are going to office or heading for a hike in the mountains, this will be with you within a hand's reach.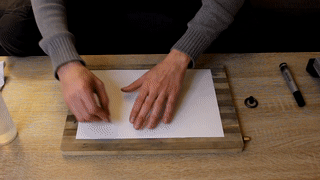 Simply pull off the cap of the blade and put it on a cap holder. When you have finished using the pill put it back on the blade.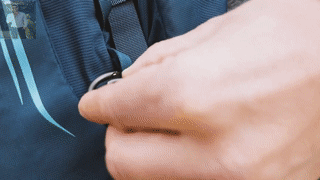 Specifications:
Product name:Capsule knife
Product material:high-quality stainless steel + brass
Product size: 56x30mm
Product features:Mini easy to carry, emergency cutting
Product color:Silver + brass
Package includes: 1pc * Capsule knife
NOTICE:
1. Due to the light difference, the color may be slightly different.
2. Please allow slight differences due to manual measurement