A simple, fun, and affordable way to add fun to your drinks, literally!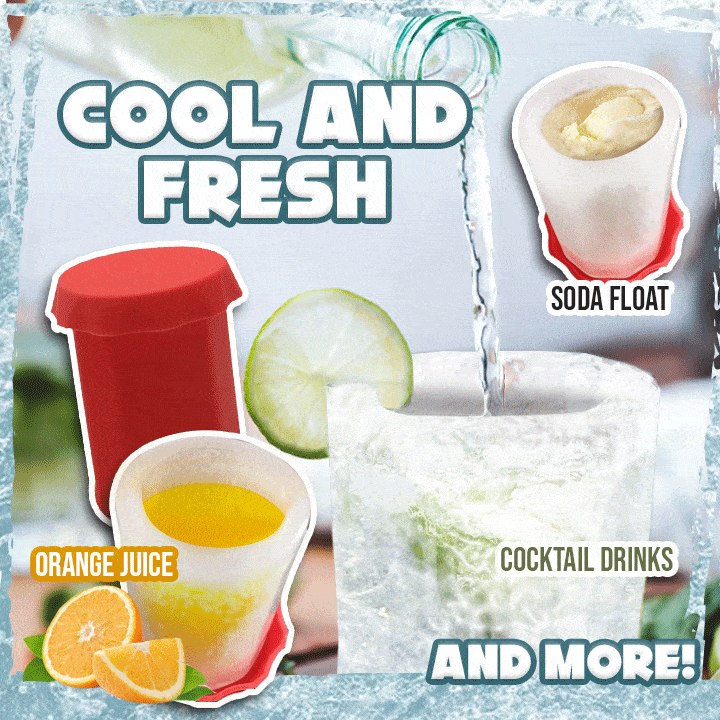 The possibilities are endless with these DIY Silicone Ice Glass Mold. Create your own edible glass to go with your favorite juice, cola, or liquor. Just fill, freeze and use.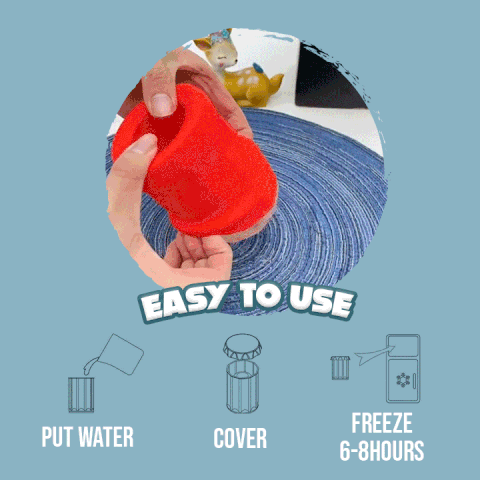 ICE COLD GLASS: Great for Parties, Events, Pool parties, Beach cocktails, Weddings, Spring Break, Halloween, and more. Get creative with your own wild concoctions and have some frosty fun.
REFRESHING IDEA: The possibilities are endless! You can even use them with non-alcoholic drinks and create mini root beer floats, coffee shots, fruit juices, punch, soda mixes, and more.
Features:
1) Safety certification: Naturally harmless, non-toxic, tasteless, non-corrosive, and can be recycled.
2) Super high and low temperature resistance: -40 to 230 degrees Celsius. It can be frozen directly in the refrigerator.
3) Usage: Mainly used in bars, restaurants or homes to make spherical ice cubes. Ice cubes can be directly put into beverages and beer, making the beverage instantly refreshing.
4) Soft texture, no deformation, easy to demould. In traditional metal ice cube molds, due to the hardness of the metal itself, it is difficult to take out the ice cubes after the ice cubes are frozen. The silicone ball, because of its natural softness, does not require any manipulation or auxiliary tools, as long as the ice tray is tapped lightly, the ice ball can easily fall off
5) Simple, light, easy to clean, easy to store, and can be directly placed in the dishwasher for cleaning.
6) Long service life. Ice trays of other materials are prone to rust and aging after a long time. If it falls to the ground, it is easily damaged, so the service life is very short. The silicone ice hockey puck does not rust or age, and it has the function of anti-falling, so it has a long service life.
Specification:
Size: about 11*9cm/4.33*3.54in
Material: Food Grade Silicone
Color: Red
Weight: 90g
Uses: Drinks, beer
Applicable places: home, bar, leisure bar, restaurant, picnic beach seaside
Packing include: 1* Beer Ice Cup
NOTICE:
1. Due to the light difference, the color may be slightly different.
2. Please allow slight differences due to manual measurement.