😘Notice: Nail gel must be used in conjunction with the Nail Gel Tool Kit.😘
😘 Save Money from Nail Salon 😘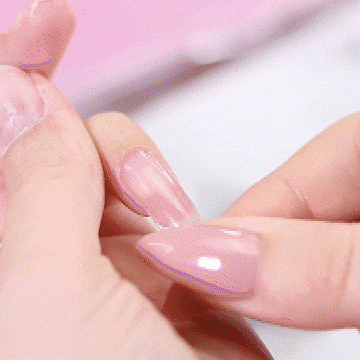 Nail Salon at Home:
Most of the girls prefer getting a glossy salon finish on their nails but they don't have the time to go to a beauty salon for nail art or to put on glossy gel nail polish in a perfect way.
The Extention Nail Kit is the perfect solution to this!
Features:
-It is an all in one formula and new innovative way to create the salon look in the comfort of your own home.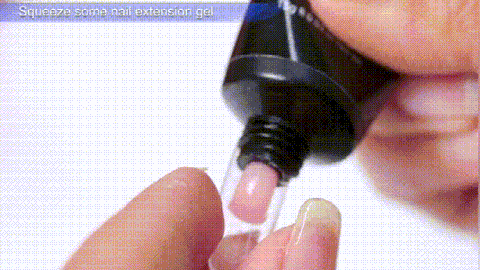 -Quick Building and Long Lasting:
This is an easy and quick way to do gel nail extensions for pro and beginners too.
-If you want to change the nail art style and remove the nail extension gel, you can file the nail extension gel down and then buffer it. A nail drill machine will save your time and help to remove faster and cleaner.
How To Use:
1.Clean the nails
2.Squeeze the right amount of PolyGel
3.Select the right size for the nail tip
4.Roll the PolyGel onto the nail tip
5.Dip brush into slip solution, even the PolyGel for a smooth surface
6.Apply base coat and attach the nail tip
7.Dry nail with UV light
8.Trim the shape, apply top coat and finish
DIFFERENT WAYS TO APPLY THE NAIL EXTENSION GEL
Way #1: With the dual forms.
This is an easy and quick ways to do nail extension gel nails for nail art beginners.
Way # 2: With nail form
Way #3:Apply as an overlay
If you don't need to extend your nails, and you just want to create beautiful and natural color and shine for your nails, or repair your damaged or uneven nails, or protect your weak nails, applying nail extension gel directly as a cover is a wonderful idea.
Specifications:
Material: Natural Resin
Size: As shown in the pic below
Color: Same as Photo
Capacity of PolyGel: 15ML(g/ml)
Package Included:
1* PolyGel Nail Kit = 1* PolyGel  
                               1* Nail File
                               1* Dual-ended nail brush and spatula
                               1* Base Coat
                               1* Top Coat
                               1* Slip Solution
                               100 * Nail Tip(10 pieces from 0-9, reusable)
                               1* Drying Lamp
Please Note:
1. Please allow 1-3cm error due to manual measurement.
2. Please understand that colors may exist chromatic aberration. Thanks for understanding!