The 3D Facial Massage Board is a great tool for improving blood circulation, lymphatic drainage promotion, and muscle relaxation. It helps relieve the tension of the facial skin, reduces puffiness and dark circles around the eyes.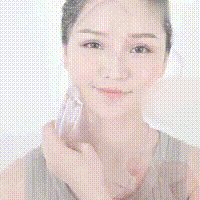 Trace minerals help improve the elasticity of the skin, evens out, and help reduce wrinkles. Use it to eliminate toxins, reduce dark spots, and promote a healthier complexion. You can also use a cream before to promote blood circulation, enhance skin tone, and make the essence absorb better.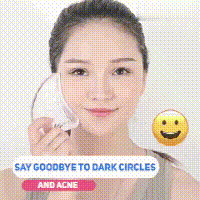 The tool is designed for massaging your face, head, neck, back, arms, legs, eyes, and so on. You can put in a refrigerator for a cooler feeling. It is also a practical gift for your family, friends, colleagues, or schoolmates.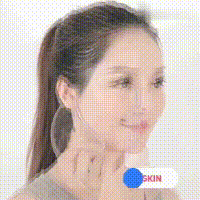 Features:
Suitable for the face, arm, neck, back massage, acupoint massage, and so on. The tool is convenient for massage and spa treatments. Made of aventurine crystal, it is durable, easy to care and does not have a static charge.
Good for blood circulation and muscle relaxation. For facial massage, it can relieve the tension of the facial skin; reduce the puffiness and dark circles around the eyes. Use it to relax tired muscles.
It is compact, you can keep it in your cosmetic bag or purse and use it whenever, wherever you like. Made of super-strong material, it is long-lasting and easy to care.
This message board works great on the neck, face, back, hand, wrist, shoulders, and foot. It is perfect for offering you the most complete massage therapy. The scrapping board also offers many health benefits to your body.
It comes in the best design for the body, ultra-soft to the touch so it will never hurt your skin. The product is a good fit for the skin, helps you massage the face or the body to achieve the effect of lifting tight. It is very simple to use, allowing you to enjoy a spa at home or on the move.
How to Use:
Wash your face with a facial cleanser before using the crystal scrapping board.
Spread evenly gua sha oil to the part you want to use it.
Scrap the part gently for a few minutes with our crystal board.
Then wash your face again with pure water.
Using a facial mask or other skincare products will make it more effective. Lastly, you can clean off your tool after every use.
Directions on Different Parts:
For eyes:
Move the scrapping board from inside to outside slowly and gently, repeat 5 to 15 times. Take care not to get the scrapping cream into your eyes.

For the nose:


Move slowly from the top to the tip of the nose, repeat 5 to 10 times until the skin gets slightly hot.
For face:
Do not touch your skin with your finger, press the scrapping board while moving it from bottom to top slowly and gently, repeat 10 to 15 times.
For neck:
Slowly move from top to bottom, repeat 10 to 20 times until the skin gets slightly hot.
Specifications:
Material: Natural Resin
Color: Transparent
Size: 135*75*17mm
Weight: 100g
PACKAGE INCLUDES: 1 x 3D Facial Massage Board
NOTICE:
1. Due to the light difference, the color may be slightly different.
2. Please allow slight differences due to manual measurement.