Get rid of an unwanted tattoo without hurting your skin and your wallet! Tattoo Removal Cream progressively fades your ink away without the scarring.
The cream penetrates the stained skin layer safely and effectively for as little as three weeks with consistent use. Laser treatments are no longer the only option!
Simply massage on the skin one to three times a day. It's non-toxic & non corrosive. Remove ugly and badly designed tats so easily.
😍HAPPY CUSTOMERS FEEDBACK😍
FEATURES:
✔ Removes Tattoo effectively: Works for colored and black tattoos. The cream utilizes an effective removal agent that slowly and safely remove each ink-stained layer of the skin.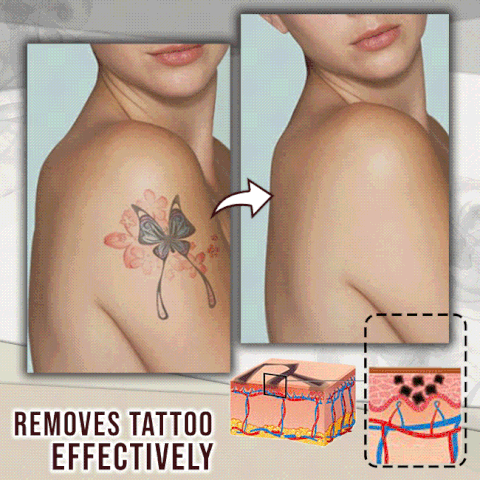 ✔ No Pain or Scarring: Has natural ingredients that can remove your tattoo without burning, discoloration, or scarring your skin.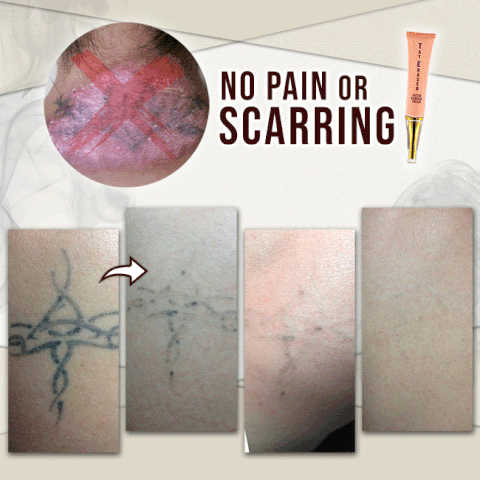 ✔ Quick Absorption: It won't clog your pores. See results in just a few weeks with consistent use.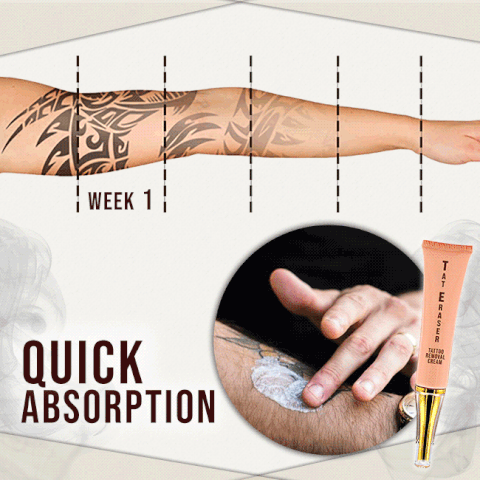 ✔ Mild & Moisturizing to the Skin: Breaks down the stained epidermis in a less aggressive way while having nourishing effects that leaves your skin smooth.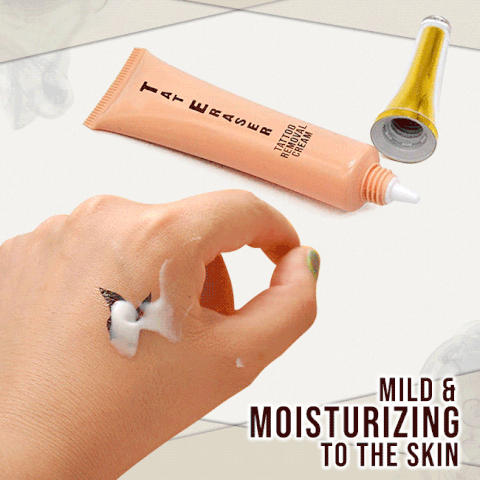 ✔ Safe & Economical: No more expensive and very painful laser treatments!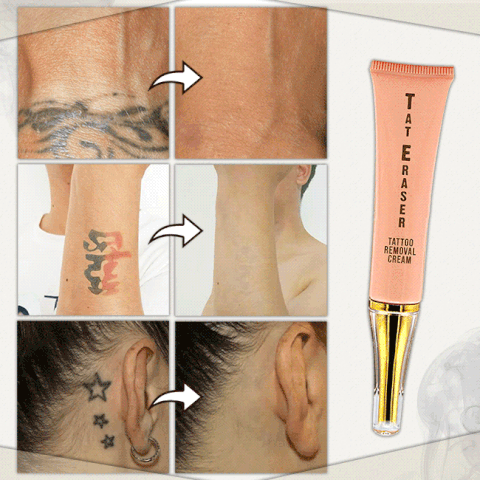 SPECIFICATIONS:
Ingredients: Chloroacetate 0.1%, cetearyl alcohol olive oil, rutin, myristic acid nutmeg, isodecanoic acid isophthalate, hydrogenated polyisobutylene, xanthine Glue, propylene glycol, chlorhexidine acetate
Net Wt: 13 g
PACKAGE INCLUDES:
1 pc x  Tattoo Removal Cream

NOTICE:
1. Due to the light difference, the color may be slightly different.
2. Please allow slight differences due to manual measurement.