🍵 Cleanse your pores with green tea 🍵
This all natural peel-off mask uses a mixture of green tea and natural plant extracts to dirt in clogged pores to remove and  to smooth, radiant complexion produce . 
 Green tea will help calm irritated skin , soothe inflammation,  reduce redness  and  naturally clean and detoxify the skin.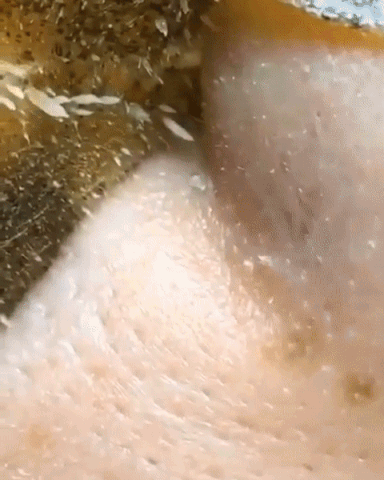 Green tea has a wide variety of therapeutic properties that can benefit your skin in many ways. Some of the main advantages are as follows.     
SKIN PROTECTION: Green tea is not only an 

ancient

  

Asian secret, it 

has

 

also been shown to have a positive effect on acne, sun damage and pigmentation.   
ANTIBACTERIAL: 

Green tea is antibacterial.

CONTAINS ANTIOXIDANTS: 

Green tea is a powerful antioxidant. Epigallocatechin gallate in green tea has amazing skin repair qualities and is more effective than most skin nourishing vitamins, vitamin C and vitamin E.

SUN RESISTANT:

 Green tea has also been studied as an effective sunscreen. Please do not ignore the use of sunscreen.
Description:
Penetration is very stronger,absorb pore blackheads and dirt,convergence pores,effectively improve the rough skin quality,regulating oil secretion,maintain the damaged skin
Efficient removal Blackheads, so that the pores become small and not significant.
No squeezing, no scar, nose-specific.
Ingredients:
Green tea: 

Green tea is naturally rich in antioxidants that protect the body from free radicals. Green tea has also been shown to have the ability to rejuvenate old skin cells that are near the end of their life cycle, with the added benefit of anti-inflammatory properties.

Vitamin C:

 

A powerful antioxidant that improves the purity of the complexion and restores the skin's even appearance. 

Natural Plant Extracts :

 Natural plant extracts are full of antioxidants that soothe, calm and rebalance the skin.
Applicable people:
1)Due in part because skin caused by acne, acne
2)Oily skin strawberry nose
3)Nose large pores blackheads
4)Long-term use of the computer, watching television
How to use:
Step 1 : Use clean facial skin cleanser, and then with towel hot compress 3-7minutes, wait for the pores opening, or just use it after a shower.
Step 2 : Apply evenly on nose, face, frontal and chin etc.
Step 3 : Wait for 15-25 minutes, Peel off the mask when it is completely dry.
Step 4 : Rinse with clean water,apply on tighten toner or moisturizing cream to refine pores.
Specification:
Item Type: Green Tea Tearing Mask
Brand: Dr.Sugarm
Type: Tearing
Shelf Life: 3 years
Gender: Unisex
Package include: 1 * bottle of green tea face mask
NOTICE:
1. Due to the light difference, the color may be slightly different.
2. Please allow slight differences due to manual measurement.