Have you had cracked glass screens or windshields before? For sure, it did cost you a lot to have it repaired or replaced. Now, there's no longer a need for you have it fixed by professionals which is too costly when you can save a lot of money by just doing it yourself. Thanks to
the revolutionary function brought by the Instant Glass Restoring Kit
!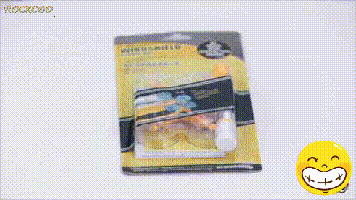 This innovative restoring kit allows you to
cure and repair various kinds of damage on your windshields caused by traffic accidents, impact, collisions, or bump
. There's no longer a need to have it fixed or for you to buy a new glass. It only takes 20 minutes of your valuable time and boom the crack is fixed! It brings the glass back to its original look or form and it'll look like nothing happened to your windshield.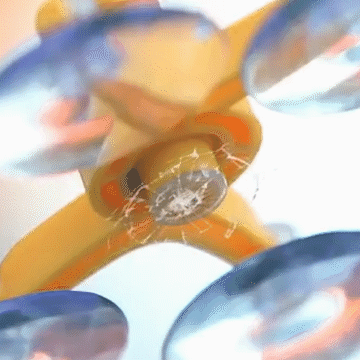 It
minimizes the appearance of cracks and stops them from spreading using advanced resin formula
. It is perfect to repair any glass surface including car windows, smartphones, tablets, and any gadget.
Features:
UPGRADED REPAIR FLUID - Fills the air cavity with a strong penetrating adhesive that bonds the cracked glass and creates an invisible, undetectable repair in damaged automobile windshields or other laminated glass.
NO MIXING OR HEATING REQUIRED
– Comes with a pre-mixed and ready to apply liquid repair resin to make repairing easier and hassle-free.
FAST ACTING – Repairs cracks or broken glass or windshield in just 20 minutes.
STOPS CRACKS FROM SPREADING – Not only repairs your glass but also prevents cracks from spreading further, preventing bigger damage to the glass.
COST-EFFICIENT – Allows you to repair it on your own so you no longer have to buy a piece of new glass.
WIDE APPLICATION – Repairs all types of laminated windshields or glass screens and even works on cracked phone screen. Works on bulls-eye, spider web, star damages, and some cracks.
RUBBER INJECTION HEAD - Produces a strong pressure to force the repair liquid into the cracks.
CAUTIONS:
Avoid using in direct sunlight-work in shaded area
Do not work on a hot windshield. Park vehicle in shaded area and open for windows to cool glass surface
A safety razor is required to remove components
Do not let resin come in contact with painted surfaces
Save on broken glass repairs and just do-it-yourself with the Instant Glass Restoring Kit NOW!
HOW TO USE:
1.Carefully place the end of the repair device over the damaged area.
2.Attach the suction and load the repair device's receptacle.
3.Add the repair resin onto the receptacle and gently press it down with the plastic pump.
4.Leave for 10-20 mins and enjoy your crack-free windshield!
Specification:
Material: Plastic, rubber, resin (repair liquid)
Weight: 65g
Size: 22*11*2.5cm
Package include: 1 Set of Instant Glass Restoring Kit including repair device, sleeved razor blade, repair resin, curing strips
NOTICE:
1. Due to the light difference, the color may be slightly different.
2. Please allow slight differences due to manual measurement.