Step up your nail game with this Floral Twist Nail Trimmer! 💅
No need to visit a nail salon anymore for a manicure to get expertly even-shaped nails. This great quality nail clipper makes trimming easy and simple for artificial and real nails alike!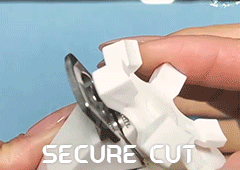 Designed with a sharp u-shaped blade to give your nails a smooth and clean perfect cut result without needing to file off the edges anymore. Perfect for any type of nails!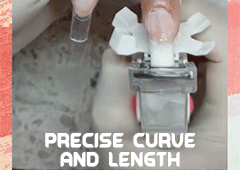 What's more? You can style it the way you like! An ideal nail shape that can trim nails in almonds, round, oval, coffin or square shapes accurately. It also comes with a rotatable circle stand which offers you 6 options for different nail lengths. You can now keep your nails perfectly trimmed with your desired length and style without eyeballing and doing it like a chore!
Get your perfectly even-shaped nails easily without having a mess with Perfect Pro Nail Clipper! Buy Yours Now!
FEATURES:
Perfect Cut 💅
Simple and easy to use! Built with a u-shaped super sharp blade that cuts into nails effortlessly. Great for cutting your nails with smooth, even-shaped cut results while having minimum effort. 
Style Your Own
Enhance the appearance of your nails and shape it the way you like! You can style it just by changing the angle of the clipper to get different nail shapes the way you want. Be it almond, round, oval, coffin, soft square

 

and more possibilities!
No Mess Cleanup ✨
It features a built-in protective cup that serves as a storage box to store your nails while cutting, so your nails won't pop off when cut!
Comfortable Hold
Perfect size for you to hold and expertly designed to have a non-slip, comfortable grip.
Works with Any Nails 
Perfectly designed to work with different types of nails without breaking or ripping the nails off. Suitable for natural nails, artificial nails, soft gel nails, hard gel nails and even weaker or tough nails.
Premium Quality
Made from lightweight, high-quality materials that even rivals the quality of other clippers from the best, world class nail salon use!
 SPECIFICATIONS:
Size:12cm
Color:White
PRODUCT INCLUDES:1pc x Floral Twist Nail Trimmer

NOTICE:
1. Due to the light difference, the color may be slightly different.
2. Please allow slight differences due to manual measurement.