★
It is mainly designed for woodworking knives, woodworking chisels, and other wide blades. Carbon steel pulley design with built-in bearing can be used for chisel, flat shovel, planer carving knife, and other tools for fast grinding angle setting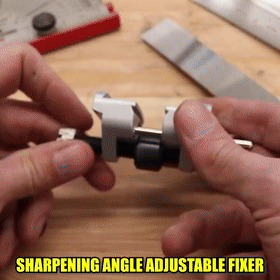 Adjust the grinding angle by adjusting the length of the gripping object
Robust & Durable Construction
Untilng Chisel sharpener is made from durable cast aluminum. Totally coated with anti-rust paint, not easy to rust, lasting, and durable.

Main Features
✦ Carbon Steel Clamping Block
Carbon steel clamping block for stable clamping
✦ Boost Wheel Design
Flexible rotation, wear-resistant and not easy to damage, save time and effort
✦ Thicker Screw
Thicker carbon steel main screw, deeper thread, more solid, and no slippage
✦ Wide Application
Can be used for sharpening carving knives, planer knives, chisel knives, hobby knives, spatula knives, cutting knives, etc. More uses are waiting for you to find .....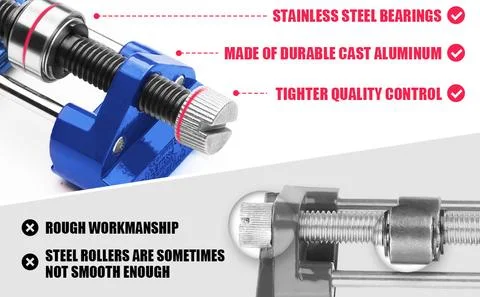 Specific Description
It is made from high-quality carbon steel. Totally coated with anti-rust paint, not easy to rust, lasting, and durable.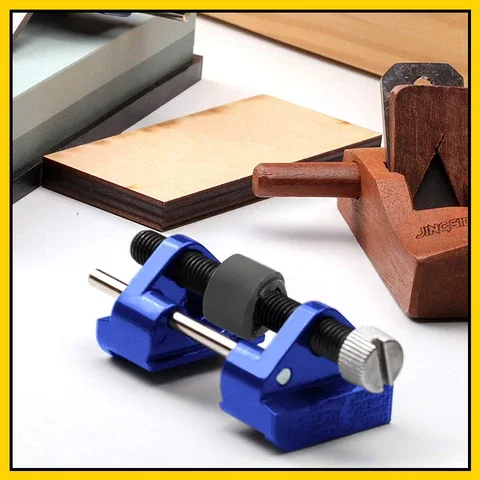 You can adjust the clamping width by rotating the Screw-Cap. The sharpening guide fits chisels from 1/8" to 1-7/8" in width, and plane irons from 1-3/8" to 3-1/8" in width. Includes flat jaws for clamping mortise chisels, and grooved jaws for clamping paring chisels and planer blades.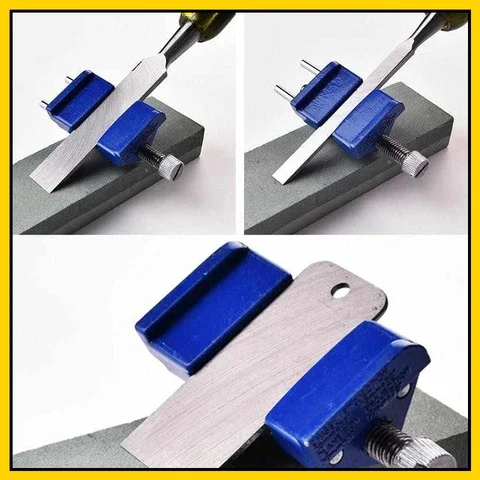 The design of replacing the ordinary steel wheel with a bearing wheel, using more smoothly. The honing guide can precisely sharpen the edge for your tools due to the working face was carefully processed.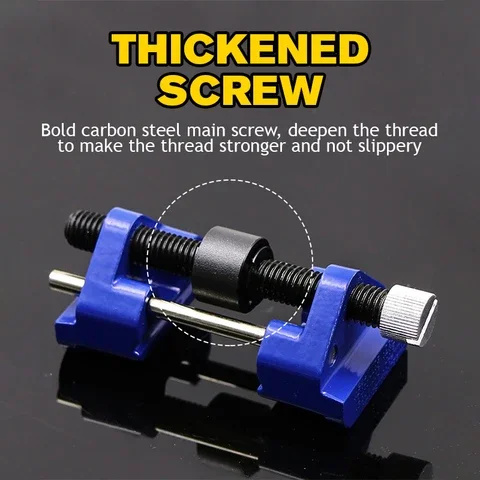 Sharpening angles can be accurate to set using a sharpening jig by adjusting the tool projection. If the chisel projection 30mm for 30° and 40mm for 25° angles, the plane iron projection 38mm for 30° and 50mm for 25° angles.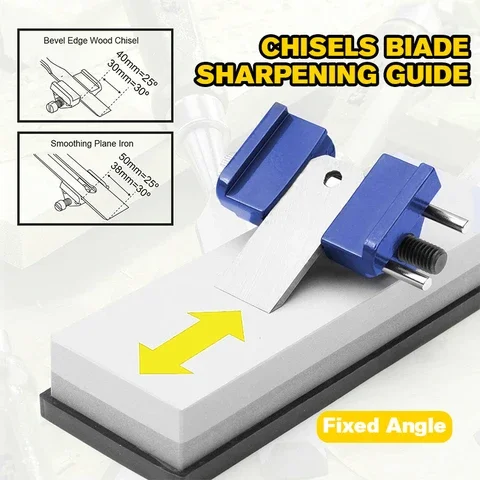 Instructions
① Turn the Screw-cap, clamp your chisel or other knife tools, move up and down to adjust the angle. And also notice the measurement.
② Then tighten the screw-cap, the blade edge is smoothly fitted to the whetstone or sharpening stones, slide the knife back and forth to bring your tools back to razor sharping.
Specifications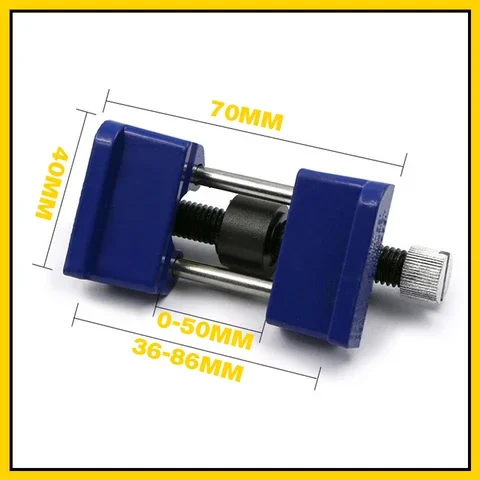 Specifications:
Material:carbon steel
Color:Blue
Package includes:1pc x Fixed Angle Auxiliary Tool
NOTICE:
1. Due to the light difference, the color may be slightly different.
2. Please allow slight differences due to manual measurement.