You no longer have to worry about drastic fluctuations in water and electricity, the entire faucet is invisible.
Our Anti-theft Water Faucet Lock can protect your outdoor faucet from water theft or damage. It can also be effective in preventing your baby from getting wet by playing with water, prevent water waste.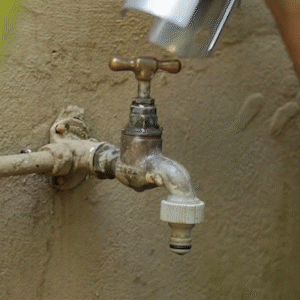 Features:
Faucet Safeguard
Secure faucets and hose bibbs from miscellaneous vandalism, unauthorized use, tampering, and water theft. Prevent children from play with water. There are even more powerful USES, let's work together to develop its way.
Multipurpose Protective Cover
Also, it prevents your baby from getting wet and your pet from splashing in the water. Avoids wasting water and losing money so that we conserve and protect water resources.
Suitable for Many Occasions
Ideal for outdoor faucets at residential homes and empty houses, office buildings, schools, vacation homes, public parks, rental properties, restaurants, and more.
Protect Water Source at Ease
Reusable faucet lock is extremely easy to move and install, literally installs in seconds, and no tools required. Securing hose bibbs from vandalism and theft of water has never been easier.
Strong Solid Material
The material of faucet lock is hard iron, and it is solid and durable which can give our faucet effective protection, a powerful and valuable existence. No one else can open it or break it.
Using Methods
Easy to install on your faucet in seconds. The installation process does not require any tools, super-fast, and labor-saving.
Step 1: Put the protective lock on the faucet that needs to be protected.
Step 2: Insert the iron sheet from one side of the protective lock to the other(the iron sheet passes under the tap).
Step 3: Simply to lock the padlock.
Specification:
Material: Iron
Size: As Shown
Type: Large Opening, Small Opening
Package include: 1 * Anti-theft Water Faucet Lock
NOTICE:
1. Due to the light difference, the color may be slightly different.
2. Please allow slight differences due to manual measurement.