Make perfect round holes in flower pots and ceramics, the best DIY drill set!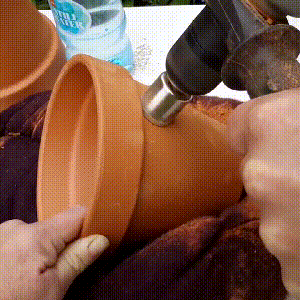 With this set of diamond-coated drilling tools, you can transform bowls, quilts, and glass bottles into your flower pots and decorate your home!
On the curved glass bottle, it can still perform good drilling work without affecting the strength of the glass bottle.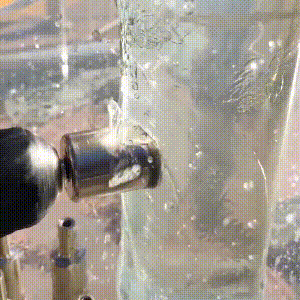 Sprinkle water while drilling, you can easily drill holes in materials such as marble and glass, which can be used for both DIY and work.
Features:
-Satisfied Size - 6mm, 8mm, 10mm, 12mm, 14mm, 15mm, 16mm, 18mm, 20mm, 22mm, 26mm, 30mm, 32mm
-Ideal Application - This diamond coated core drill bit removes a complete circle from glass, marble, tiles, granite, ceramic, or other. 
-They are perfect for drill glass, tile bottles, blocks jars, fiberglass porcelain tile ceramic, slate Mable, granite light stone
-Super Material - These diamond drill bits made of marble that is durable and have a long service life, which is high quality and good performance that excellent for making a clean and accurate hole.
-Sharp&Smooth Cut - Coated with high-quality diamond, the diamond hole saw creates a high precision, smooth cut with no broken edges. Reduced drill speeds, low drill pressure and increased use of water lubrication will extend drill bit life considerably
Specification:
Material: Marble
Size: 6mm, 8mm, 10mm, 12mm, 14mm, 15mm, 16mm, 18mm, 20mm, 22mm, 26mm, 30mm, 32mm
Color: Silvery
Weight: 155g
Package Included: Set1:10 PCS (6mm, 8mm, 10mm, 12mm, 14mm, 16mm, 18mm, 22mm, 26mm, 32mm)
                               Set2:10 PCS(6mm, 8mm, 10mm, 12mm, 15mm, 16mm, 18mm, 20mm, 22mm, 30mm)
How To Use:
Please Note:
1. Please allow 1-3cm error due to manual measurement.
2. Please understand that colors may exist chromatic aberration. Thanks for understanding!