🏀LIGHT UP YOUR HOOP!  
Enjoy a game of basketball, even in the dark, with the Basketball Hoop Activated LED Strip Light! 
Add some flair to any basketball game with the hoop that lights up on every "swish"!
WHY YOUR FAMILY WILL LOVE THIS LIGHT STRIP
Encourages Physical Activity 
Pulls Kids Away From Their Smartphones 
Play Under The Stars!
Amplifies passion for basketball 
Makes Playing Alone & with friends More Fun!
Enhance the parent-child relationship
Deepen the friendship between friends!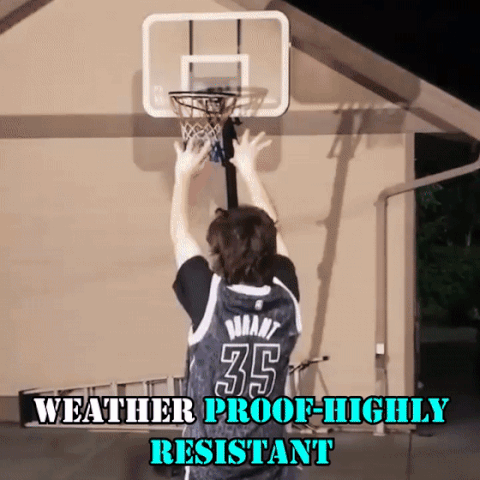 Very quick installation!

You simply zip-tie the LED strip around the perimeter of your rim, velcro the sensor box underneath the rim (which will detect your baskets made), then just Velcro the sensor case behind the backboard.
Once set up it will just automatically turn on when you start making baskets!
OK, finished!
Product details:

Lamp Bead Model: LED
Lamp color: RGB Symphony
Optional model: Solar Model / Sensor Model
Power by: Solar power / battery
Strip Length: 1.5m
a. The sensor model has an extra ball sensor than the solar model;
b. Power supply: The power supply of the Sensor Model is 4 AA batteries (NOT included in package), and the power supply of the Sensor Model is the built-in 1200mah battery;
c. Luminous mode: the Solar Model is always on, and the light mode can be switched by the controller; the Sensor Model is the flashing model, the sensor works after the ball is entered, the control light is on (flashing time is about 3 seconds and then goes out), the same is the colorful marquee.
Package include: 1*LED Strip Light
NOTICE:
1. Due to the light difference, the color may be slightly different.
2. Please allow slight differences due to manual measurement.