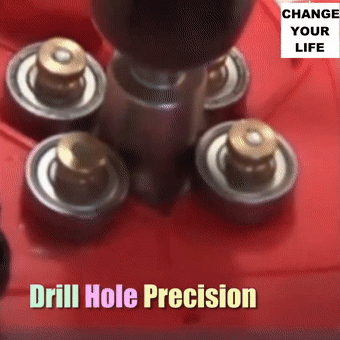 Introducing Adjustable Drill Bit Hole Positioner, the guide suitable for diameters up to 80mm, for use with diamond drill bits and the guide to drill clear holes on tile, glass, marble, countertop, granite and etc.
HOW IT WORKS:
Adjust the sliding plate for the size of the hole saw - drill bit you want to use.
Fix the guide using the suction base exactly where you want to drill the hole. Check the drill guide location and slider position before you start drilling. Measure - check twice and drill once.
USING WATER AS A COOLANT, YOU CAN SPRAY THE WATER
Use the guide until the drill bit - hole saw makes an initial mark deep enough to keep the bit in position. You can remove the guide and continue drilling.
While drilling, keep using water to cool down the diamond drill bit - hole saw.
Application places:
EFFICIENT TOOL:
4 removable bearings balls of this drill guide can be re-positioned at the bearing holes depending on your needs. Suction cup base has good strength to hold the centering jig tight and well on the smooth surface.Thick suctions cup offers you precise jobs!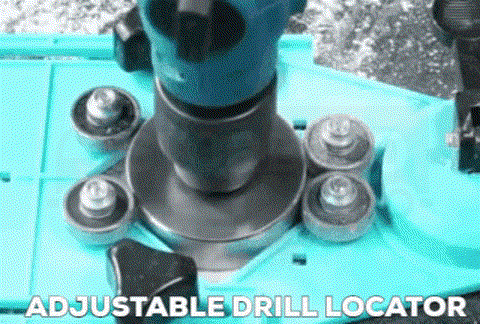 STURDY & RELIABLE CONSTRUCTION:
The drill guide is made of engineering grade ABS plastic, durable quality, not easy to get cracked. It's lightweight, solid, wear resistant and convenient to use.
VERSATILE:
Adjustable drill guide plates' maximum opening length is 3-1/4', large enough to put in all sizes' hole saws. It can drill clear holes on tile, glass, marble, countertop, granite, etc.
SPECIFICATIONS:
Material: Engineering plastic
Clamping Range (optional): 4mm-80mm / 4mm-12mm
PACKAGE INCLUDE:
1 x Adjustable Drill Bit Hole Positioner