Do you lose time having to combine many different size curling irons, just to get that one particular style you like? Do traditional curling irons destroy your hair, and still not give you the curls you've been longing for? Well this is the solution you've been waiting for, you can curl your hair from an inch in length on, While You Sleep.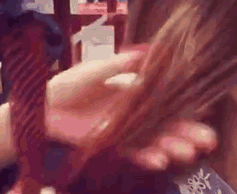 The Magic Boucles will give your hair lift, curls, and waves easily creating a unique fashionable style.
No need for chemicals with this natural hair styling toolset. Super-absorbent heat-free rollers can curl your hair without damaging it.
Marshmallow soft memory-foam core is as comfortable to sleep on as a pillow.

HOW TO USE 
(1)Keep your hair at the 80%-90% dryness, using the elastin to style hair
(2) Take out one curly sticks and hair belt, then put the curly sticks into the hair belt
(3) Using the curly sticks hooks your hair, and make your hair into the belt. Dry your hair.
(4) Pull your hair out of the belt slowly and the gorgeous hairstyle is done

Details
1.Color: sky blue and grass green
Straightening length: 55 cm
Inner diameter: 2.5 cm
Single set number: 18 hair rolls, 9 sky blue, 9 green grass, 3* hair hook (length 52 cm)
2.Color: pink and orange
Straightening length: 45 cm
Inner diameter: 2.5 cm
Single set number: 18 curls, 9 oranges, 9 pinks, 2* pull hooks (length 36.5 cm)