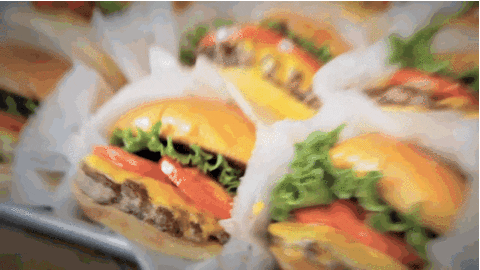 The plastic burger patty press allows you to perfect your perfect bbq burger with ease.  Whether you are wishing to create a stuffed burger, or you are wanting to create a large batch.  The plastic burger patty press allows you to easily make as many burgers as you wish with each being the same size, weight and depth - great for cooking perfection!

Make your burger from any type of ingredients - nothing is off limits!  From meaty, beefy burgers to veggie quorn and salmon burgers - the choice is completely up to you!  Impress your friends and family with the awesome burgers you are able to make with this unique white burger press!
 
One of the biggest benefits of using the burger press mould is that each burger you create will be the same size and weight meaning that each can cook within the same time constraint.  Great when you are cooking large amounts!  We recommend purchasing baking parchment to separate each burger prior to cooking on a bbq or grill.  The burger patty will easily come away from the baking paper and be ready to fry with ease.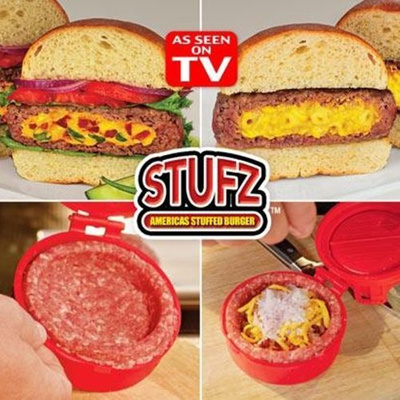 Made from food safe red plastic material which has a non stick coating and is environmental friendly and non toxic - it will also not cause any odour.  This has two benefits, firstly burgers easily are made and are cooked straight from the mould.  There is no need to keep your burgers cool to ensure they are formed - with this white plastic burger press, burgers remain in their form even whilst cooking!
 
 
Features Included:
Allows you to make large burgers and/or stuffed burger patties.
Great when hosting parties or barbecues!
Material: food safe plastic
Colour : red
Size: as the picture shows 
Due to the different monitor and light effect, the actual colour of the item might be slightly different from the colour showed on the pictures.